Desktop 3D printer manufacturer Zmorph has unveiled its latest large-format industrial grade 3D printer, the Zmorph i500.
Set to officially launch on 20 April, the i500 is targeted at manufacturers, engineers, and other industry-related professions within the automotive, R&D, aerospace, military, and other similar industries. The machine is designed for low-volume production, custom tooling, and rapid prototyping applications within these sectors, reflecting the company's recent rebranding that aims to shift it more towards the industrial market.
"The last changes which have been taking place in Zmorph show that the company is ready to achieve more," said Magdalena Jagiełło, Zmorph CEO. "The new 3D printer, i500, will, for sure, open new possibilities to cooperate with the industry.
"3D PRINTING STILL HAS NOT SHOWN ALL ITS CAPABILITIES AND THE ZMORPH TEAM WANTS TO BE PART OF CREATING THIS TECHNOLOGY, WHICH CAN BE USED MORE AND MORE IN FACTORIES. THIS TIME WE DELIVER SOMETHING UNIQUE IN ITS CLASS."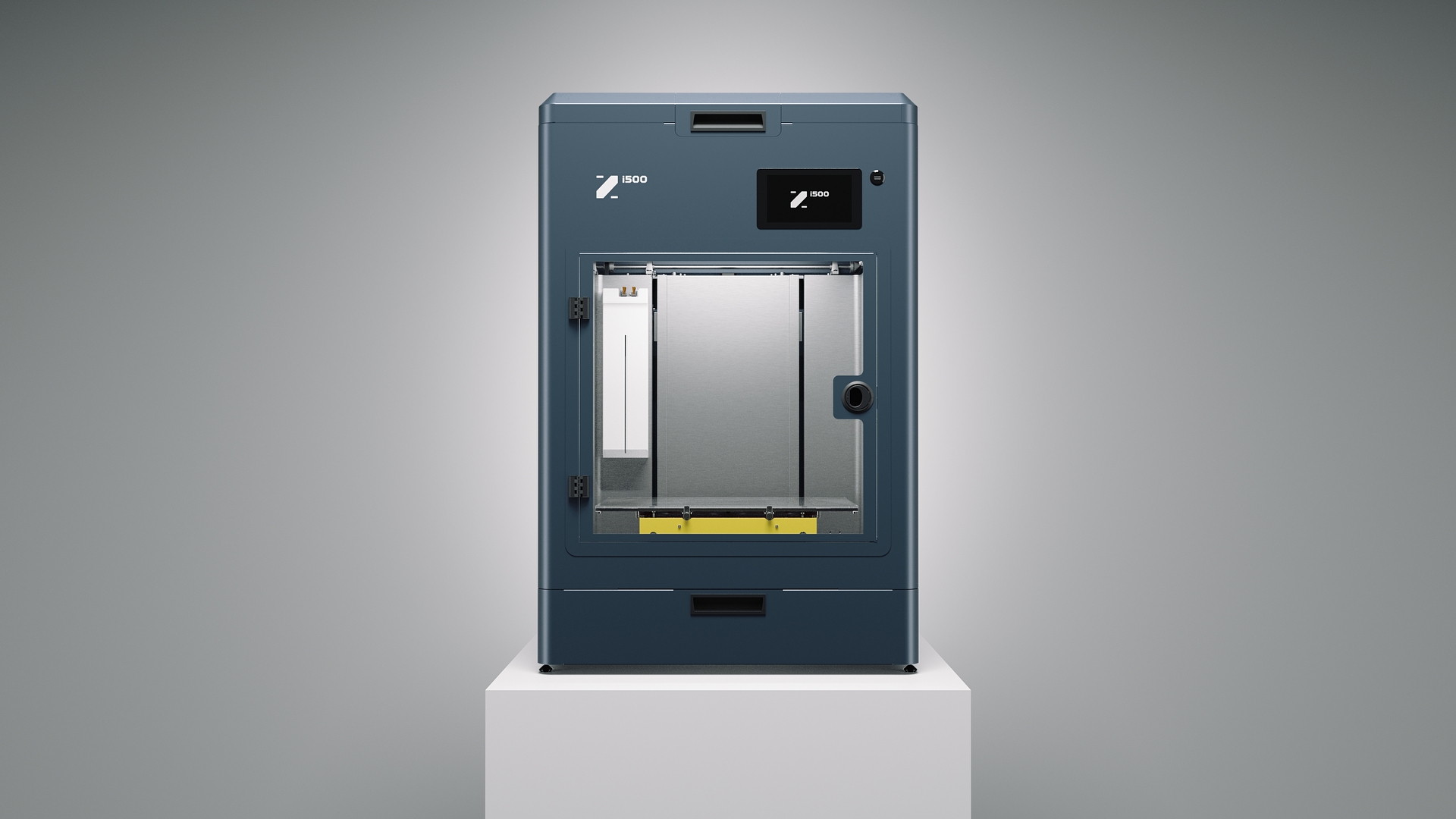 Zmorph's major rebranding 
Zmorph specializes in the development of multi-functional 3D printers that combine additive manufacturing, CNC milling, laser engraving, and thick paste extrusion within one desktop machine. 
The company developed its first multitool printer in 2012 as a modification of the RepRap open source printer project, and since then has made various upgrades to the system. One of these, the Zmorph Fab, was launched at the end of last year amid a major rebranding from the company to move it more towards the professional and industrial markets, in line with Zmorph's maturation as a brand. 
Around the same time, the company also acquired the HBOT 3D brand, enabling it to speed up the development of the i500 which has been in the planning stages for the past few years. 
The Zmorph i500
The i500 is the latest addition to Zmorph's 3D printer portfolio, and is the culmination of an intensive market research process seeking to fully answer the needs of end-users. 
Claiming to be a great tool for engineers to boost their performance and productivity, the machine has a large work area capable of performing low-volume production, custom tooling, and rapid prototyping processes for a wide range of applications.
The system features custom extruder designs and filament flow systems to boost efficiency and streamline the 3D printing process. Designed to maintain durability, the i500 is reportedly made from quality components in order to facilitate high uptime and maximized throughput while in operation. Thanks to improved maintenance aspects, the printer can also be serviced more easily and quickly than previous models. 
Full details on the Zmorph i500, including technical specifications and pricing, will be released once the machine is officially launched on 20 April. The printer will be available worldwide from this date through Zmorph's official distributor network.