Nebraska-based 3D printing materials developer Tethon 3D has been issued a new 3D printing patent covering the company's UV resin materials technology.
U.S. Patent 10,981,326, 'Three-Dimensional Printed Objects with Optimized Particles for Sintering and Controlled Porosity', relates to the particle shape properties that enable improved sintering results in parts 3D printed via SLA, DLP, and UV-based jetting processes. The patent also covers certain characteristics of green-state structures, which are unsintered parts that have been produced using UV resins and sinterable additives.
"Particle size is commonly the first consideration in materials formulation for 3D printing," states Greg Pugh, CTO of Tethon 3D. "However, particle morphology, particle heterogeneity, and distribution – which are covered by the patent – all contribute to printing and sintering success."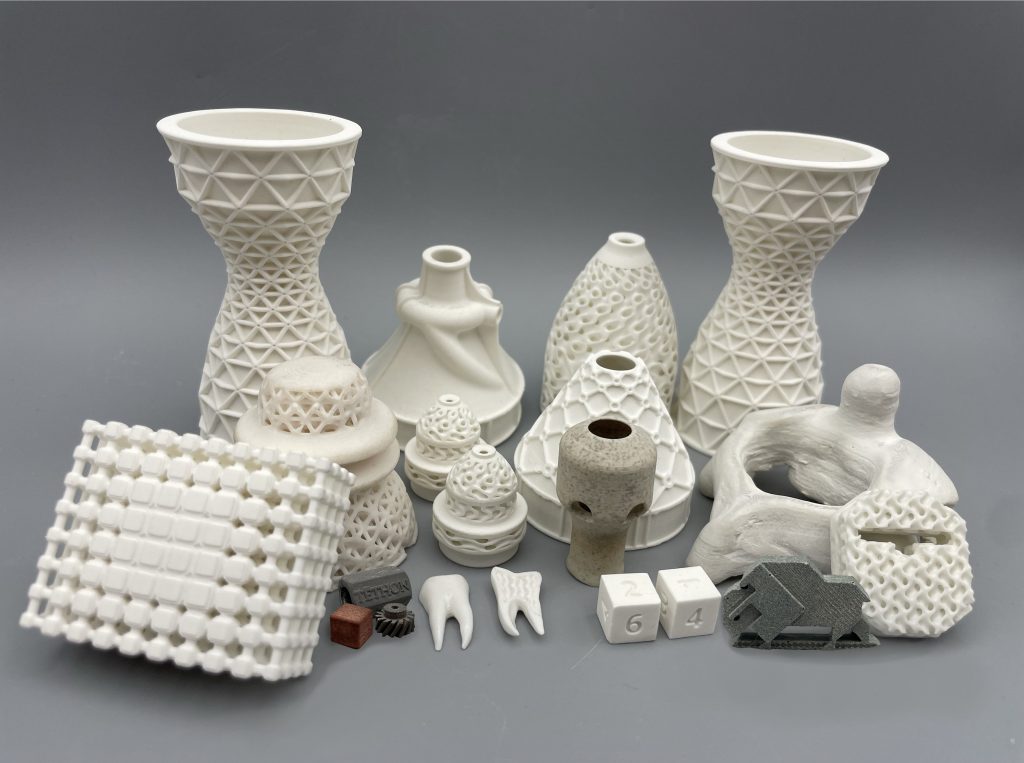 Sinterable 3D printing resins
When working with conventional UV resins, the post-processing workflow is typically limited to support removal, washing, and part curing. Sintering is really only necessary when producing parts with composite resins, whereby metal or ceramic additives have been infused into a polymer base to formulate a mixture. With these specialist engineering resins, sintering serves to increase part density by consolidating the additives in the mixture, improving the overall strength of the part.
Tethon 3D is a leader in the ceramic resins market space, with a whole host of composite materials available for use with the company's Bison 1000 DLP 3D printer. The non-exhaustive list includes Graphenite, Cordierite, and Mullite for electronics and high-temperature applications; Bison High Alumina for corrosion-resistant components; and Ferrolite Iron for magnetic metal parts. The company even offers raw resin bases for customers to develop their own 3D printing materials.
"Similarities exist in the printing and post-processing of metals and ceramics," adds Trent Allen, CEO of Tethon 3D. "While our expertise is in ceramic materials, our R&D efforts solve problems and challenges that are shared by metal additive manufacturing and our IP portfolio reflects this broad work."
Seeing as the patent relates to the materials themselves (specifically, the particle characteristics), the IP covers other manufacturing processes beyond just 3D printing. For example, slip casting, molding, and press forming manufacturers have all previously employed sinterable, photocurable resins in a bid to reduce processing times.
Karen Linder, Executive Chair of Tethon 3D, said, "The knowledge we've gained in photocurable materials advances the entire industry. It grows not only Tethon 3D, but it also benefits our collaborative partners."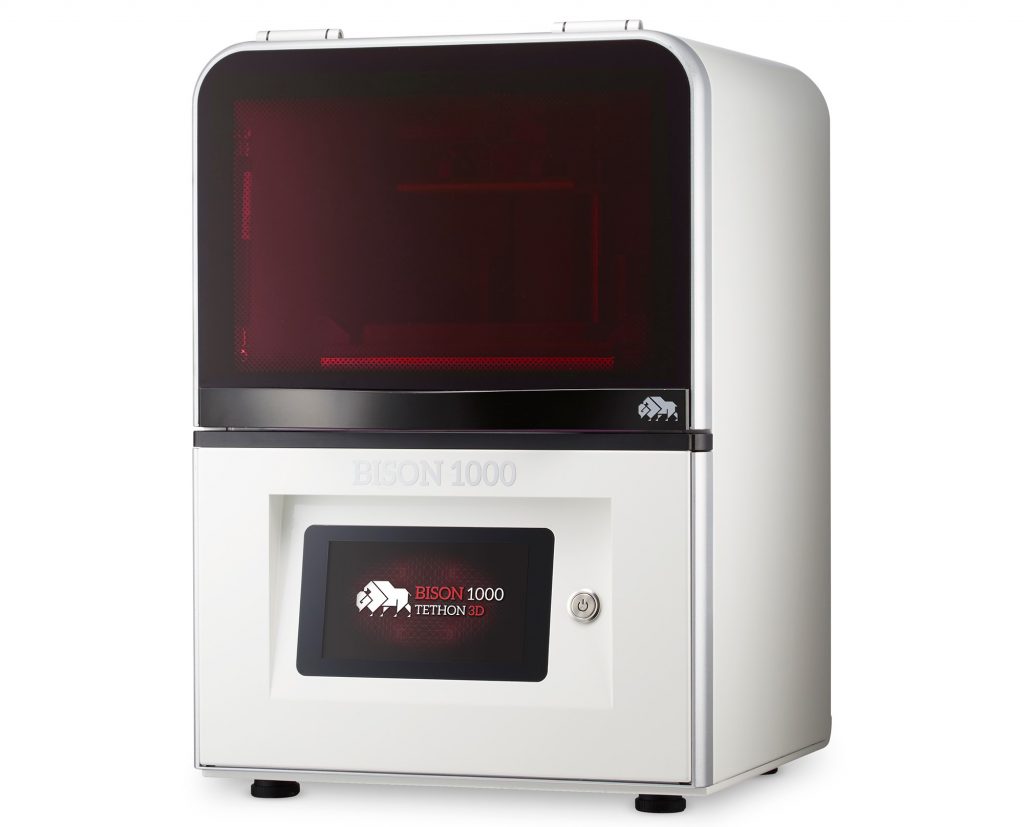 The rise of engineering resins
When SLA 3D printing first came about in the 1980s, the prospect of high-performance resins for industrial engineering applications was still miles away. Since then, with advancements in both 3D printing and materials development technology, high-strength photopolymers with excellent chemical and electrical properties have become commonplace.
Just last month, Polish 3D printer manufacturer Zortrax launched a new line of engineering resins for use with the company's Inkspire UV LCD 3D printer. The Zortrax Resin Tough range, available in three colors, offers a set of mechanical properties comparable to those of conventional polymers, without sacrificing 3D printability and low shrinkage.
Elsewhere, in the Netherlands, 3D printing materials specialist Liqcreate added a new ultra-rigid ceramic-reinforced composite resin to its photopolymer portfolio. Named Composite-X, Liqcreate's latest material is designed to be the strongest in its engineering range, and features an impressive flexural modulus of over 9000MPa.