Aerospace supplier GKN Aerospace has successfully manufactured a partially 3D printed intermediate compressor case (ICC) for aircraft engine OEM Rolls-Royce.
Set to be used in a demonstrator program for Rolls-royce's upcoming UltraFan engine, the ICC was developed as part of Clean Sky 2, Europe's largest aeronautics research program focused on reducing the CO2 emissions and noise levels of today's aircraft engines. With funding from the EU's Horizon 2020 program and aviation industry, Clean Sky 2 aims to strengthen collaborative ties in the sector while also promoting healthy competitiveness.
Henrik Runnemalm, Vice President of GKN Aerospace's Global Technology Centre in Sweden, said, "The delivery of the UltraFan engine ICC to Rolls-Royce is a true milestone. It reaffirms the success of the Clean Sky 2 collaboration programme and we are excited to have implemented our latest sustainable technologies in the ICC's development. We are extremely proud to be a partner of the Rolls-Royce team and to contribute to this energy efficient aero-engine of the future."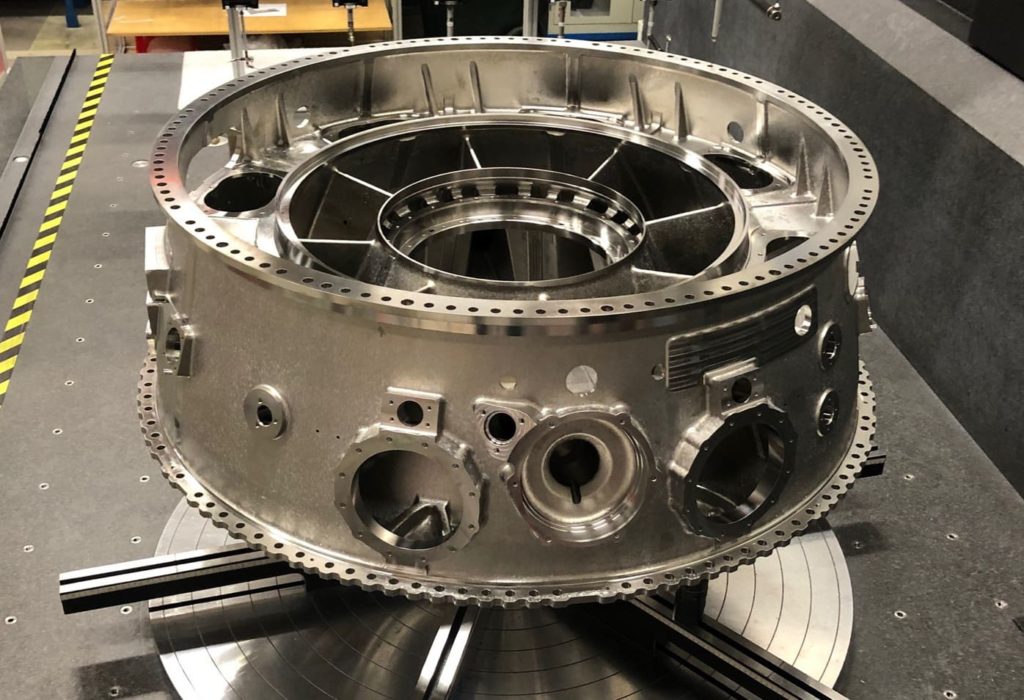 The UltraFan engine
The latest entry to the Rolls-Royce engine portfolio is UltraFan. Reportedly offering 25% greater fuel efficiency when compared to the first generation of Trent engines, UltraFan features a new engine core architecture. The system has a 140" fan diameter and has previously been described as a new route to 'sustainable air travel'.
With carbon titanium fan blades and a composite casing, the new engine can reduce the weight of an aircraft by up to 680kg. It also comes complete with a new geared design that delivers efficient power for high thrust and a high bypass ratio. Rolls-Royce intends to do a full engine ground test in 2022, with flight testing set to follow shortly after.
"Our first engine demonstrator, UF001, is now coming together and I'm really looking forward to seeing it built and ready for test," said Chris Cholerton, Rolls-Royce's Civil Aerospace President. "It is arriving at a time when the world is seeking ever more sustainable ways to travel in a post-COVID-19 world, and it makes me and all our team very proud to know we are part of the solution."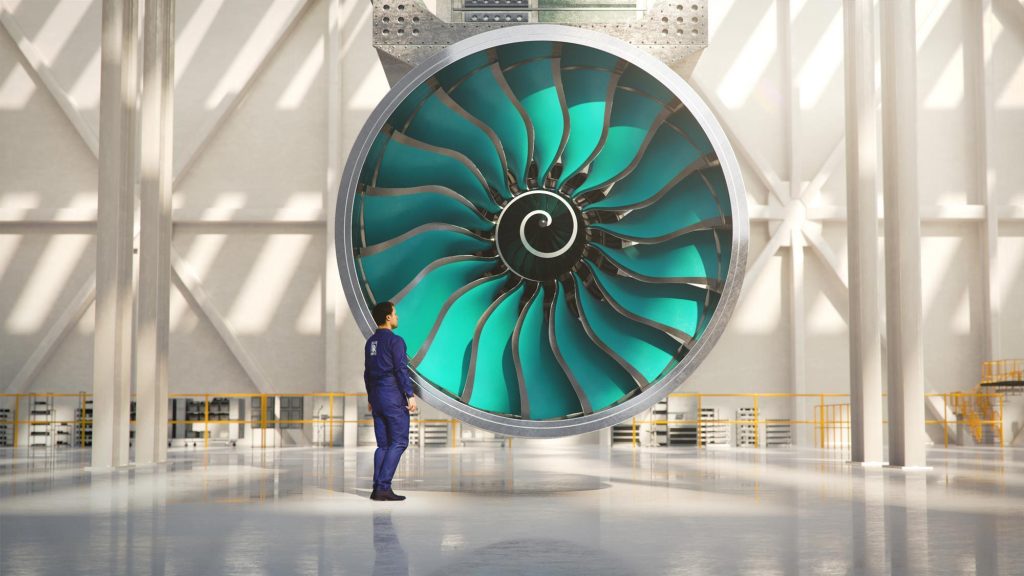 Manufacturing the UltraFan ICC
As a core partner in both Clean Sky 2 and the demonstrator program, GKN was responsible for designing and manufacturing the ICC. The critical structure is built to be housed between compressor cases, carrying the rotor gas loads down to the engine casing and thrust mounts.
While the majority of the ICC was manufactured using traditional casting techniques, several of the attaching parts were fabricated via metal 3D printing. The production process also included a novel welding method based on computer simulations, optimized bleed system aerodynamics and acoustics, and a shorter aggressive duct design. GKN Aerospace's ICC manufacturing process received support from the Vinnova-funded IntDemo project and the Västra Götaland Region in Sweden.
With projects like UltraFan, the additive manufacturing of end-use turbine engine components is slowly but surely being ushered in. Earlier this year, energy technology company Siemens Energy developed a novel digital repair chain specifically to 3D print new features onto conventionally manufactured gas turbine blades. Beyond just blade MRO, the chain is intended to provide upgrades, specifically by implementing intricate cooling channels into blade tips to alleviate the risk of cracks and defects.
Elsewhere, sister technology companies GE Aviation and GE Additive recently 3D printed four new gas turbine engine parts for the very first time. Citing costs and lead times as primary factors in the decision, GE Aviation made the switch from investment casting to metal additive manufacturing, despite already having a set of established casting molds for the bleed air adapter caps.