Quality Prototypes, Fast
ZTL Technology is a proud provider of quality 3D-printed rapid prototyping solutions.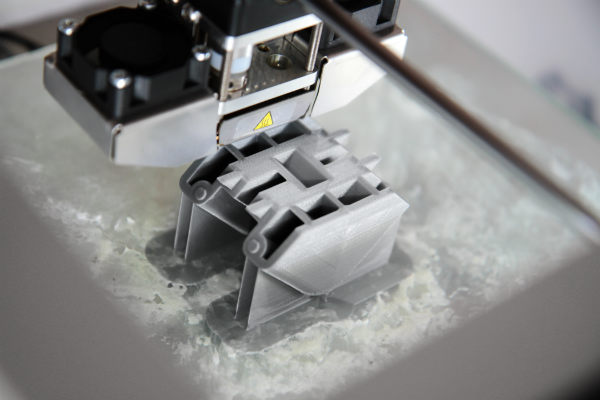 For prototypes you can touch, move, and see from every angle, 3D-printed prototypes
are the perfect solution. Utilizing superior technology, resources, and talent, we can
produce extremely accurate prototypes at our factory in under a day.
Using CAD data, a variety of materials can be layered, creating your 3D printed prototype.
Finished prototypes can be further accented with paint, artwork, texturing, and inserts.
We offer SLA and SLS printing services for the rapid production of your prototypes,
both functioning and stationary.

3D Printing Services
SLA 3D printing and SLS 3D printing are both extremely accurate methods for producing your prototypes quickly. Your project will determine which service best fits your needs, but typically SLA printing is used in creating non-functioning prototypes, while SLS printing is used to create prototypes which move and function. 3D printed prototypes made with SLS printing support the inclusion of moveable and detachable parts, and can be used to demonstrate a functioning prototype in miniature form.
SLA 3D Printing
The SLA printing process is a layering process. Using CAD data either submitted by you or created in-house, the selected materials are liquified, layered, and then cured using ultraviolet light. SLA 3D printing offers extremely elevated levels of precision and accuracy on even small prototypes.
SLA Rapid Prototyping
Original designs are converted to a 3D CAD file and sliced, digitally, into fine layers

The layers are created, one at a time, using liquid resin

The design is traced using UV lasers, simultaneously curing the previous layer

The process continues until the complete design is realized

Any excess material is removed

The prototype is cured and the process is complete
Advantages of SLA 3D Printing
Many options for materials with varying opacity

Accurate and precise realization of your designs

Multiple finishing services available
SLS 3D Printing
The SLS 3D printing process uses a layering process to create prototypes which demonstrate function and use, support moving parts, and the attachment of other pieces. In the SLS printing process, layers are produced individually, then fused in succession using laser technology. A fine powder is used to protect finished layers for a seamless finished product.
SLS Rapid Prototyping
3D CAD designs are upload and sliced into equal digital layers

Material is spread and fused into a bottom layer

The next layer of material is spread and formed

The heat from the forming process fuses the previous layer

The design is complete and cleaned

The prototype is complete, additional finishes may be applied at this point
Advantages of SLS 3D Printing
Functioning prototypes in just 24-48 hours

Parts can be made to fit, snap, attach, and otherwise function together

Supports the use of additional hinges, fluids, and much more